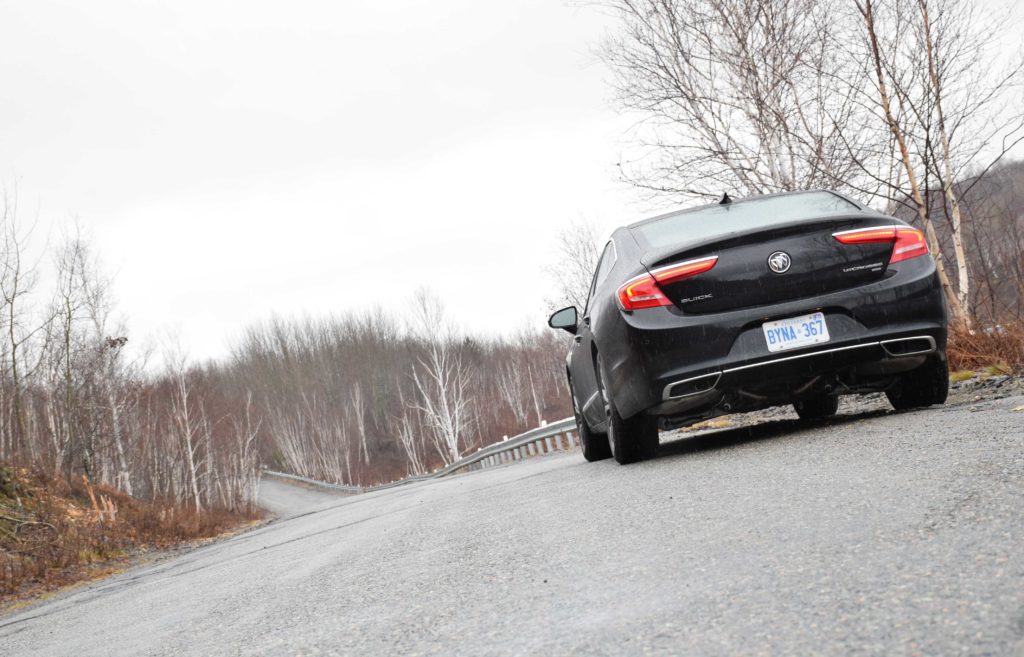 That's a Buick?! Get used to that question if you're considering the 2017 Buick LaCrosse. For years, you typically bought one of these if you wanted an affordable car that was big and comfy and demanded little of you, other than sitting back and enjoying the plush ride.
But the Buick shopper is changing, and now, with models like this, the brand is targeting a younger, more dynamic shopper than ever. The 2017 Buick LaCrosse proves it: this has gone from a fairly bland and quiet car that your parents probably drove, to a fresh and modern new machine, that stands out in a sea of familiar faces.
Key notables? The tester packed Magnetic Ride Control suspension, and Active Noise Cancellation, eliminating unwanted body motions, and incoming noises, in real time. From the driver's seat? You feel a car which, most of the time, quietly hovers down the road. I've driven a few $70,000 luxury cars in the past months that didn't ride this well. And the LaCrosse is not a $70,000 car.
Further, the cabin is gorgeous, low-slung, brimming with advanced tech, and makes you feel like you're sitting in a big coupe, not a big sedan. Don't miss the way the high-mounted and swoopy centre console bisects the cabin into two individual cockpits.
The updated 3.6 litre V6 makes 310 horsepower, gets highly respectable cruising mileage, and sounds great when worked hard. The new new twin-clutch AWD system is smart, works fast, and operates all but undetectably.
Gripes? The shifter is weird– an electronic joystick that requires drivers to push it forward and to the left for reverse, and the lighting system after dark is average for the segment, nothing more.
Cross shopping? Consider the Avalon, and Maxima as more roomy and discreet, or more sporty and entertaining options, respectively.
End of the day, for shoppers after distinctive styling, highly relevant tech, a stand-out cabin, and an expertly tuned long-haul driving experience that hits above its price point, the 2017 Buick LaCrosse is worthy of serious consideration.