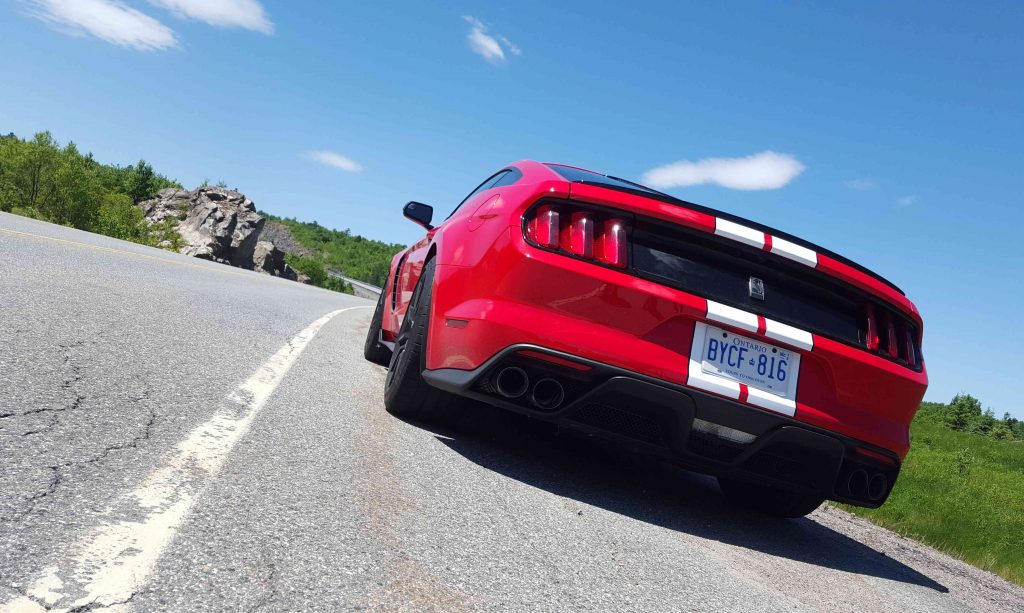 I just completed a week with the the latest high-performance Mustang, the Shelby GT350. It didn't suck.
The sticky? Pricing from the high sixties, 526 horsepower from a 5.2 litre all-motor V8 with a Flat Plane Crankshaft, enabling an 8,200 RPM redline (!!!) and fully backed by performance optimizations, including magnetic shocks, Brembo brakes, and fully functional aerodynamics. Best of all, it makes a great upgrade from the last-generation GT500, too. Less powerful, sure, but the new Shelby GT350 is a better-balanced machine, and a heap more entertaining to drive.
And you should hear it. This thing has an exhaust note that could melt steel. It sounds like a gatling gun being fired at a fireworks display in the middle of an earthquake.
Tom Teknos works for Ford, and is the magnificent fella responsible for the way the Shelby GT350 sounds.
He says "GT350 was designed to look and sound aggressive and menacing, and the voice of the car needed to match the look.  And, I think we overachieved on both.  We did benchmark the Camaro and Challenger, but neither vehicle has a flat plane V8.  So, they were not too relevant.  Our primary benchmarking was actually on the Ferrari 458 Italia, which does have a flat plane V8 and an amazing sound signature.  Our intent was to craft the GT350 sound with a mix of flat plane wail, with an added American flavor."
The exhaust sound alone is worth the price of admission, but look for polished and fine-tuned handling and braking on a world-class level, stand out looks that draw a crowd, noises that will make your car-guy buddies require a moist wipe, and if you like, you can turn all of the go-fast stuff down and cruise in peace and quiet.
Review video and photos below. Turn this one up– and if you're a fan of fast cars, you'll probably want to grab a bib first.